I have been a pretty decent beginner knitter, for about a year now. On the third day in San Francisco, after walking around the neighborhood and all around SF for miles each day, we left the house and headed down the block on the other side of the house, and there I found a yarn shop! It was there, right around the corner from the place we'd been staying, and I never knew it. It goes to show you what little hidden places you can find in San Francisco unexpectedly.
Unfortunately the Yarn Shop was closed for the Holiday and they wouldn't be open until 2 days after we planned to leave SF.
But instead of that letting me down, I did a Google search for other yarn shops in the area. (Where I live in Northern Indiana we don't have luxuries like specialty "yarn shops" only Wal-marts and old-lady fabric stores.) And we took a bus to another yarn shop, in the Castro district (because we hadn't traversed that district yet.)
Imagiknit!
Of course they had all kinds of needles, buttons, yarn, were currently teaching knitting class, and had all kinds of knitting resources...
But one of my favorite things they had there was this specialty Art Yarn called Knit Collage. Above is Boho Dance, Mermaid Cafe, and Pomegranate Blossom.

There are, of course a few yarns like this on Etsy.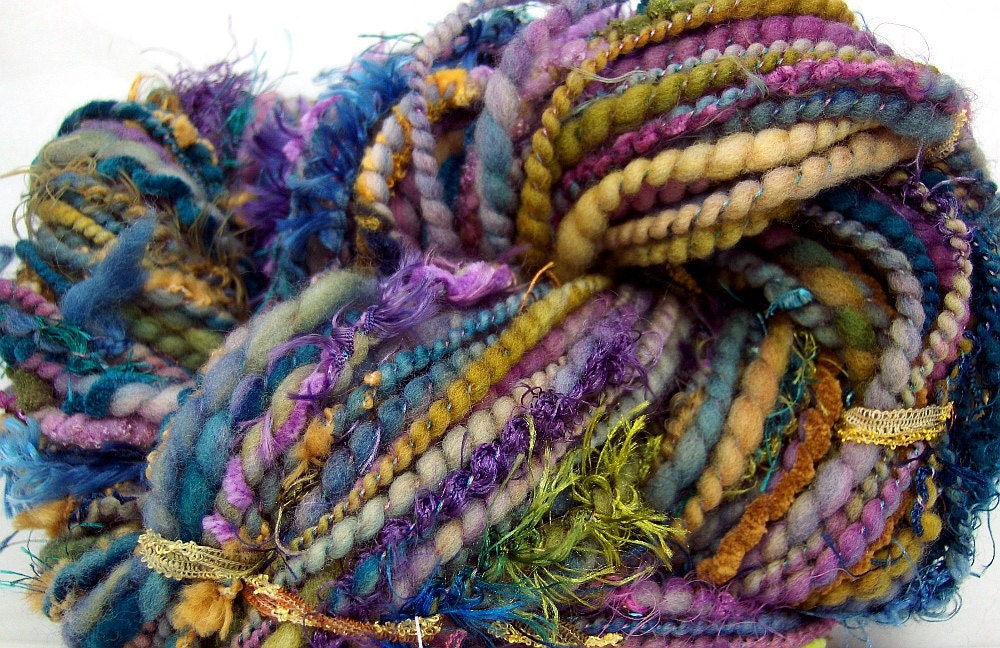 But I can't wait till I can afford a skein or 2 of their Gypsy Garden or Rolling Stone (~$34 each) and knit something up. Perhaps something like this: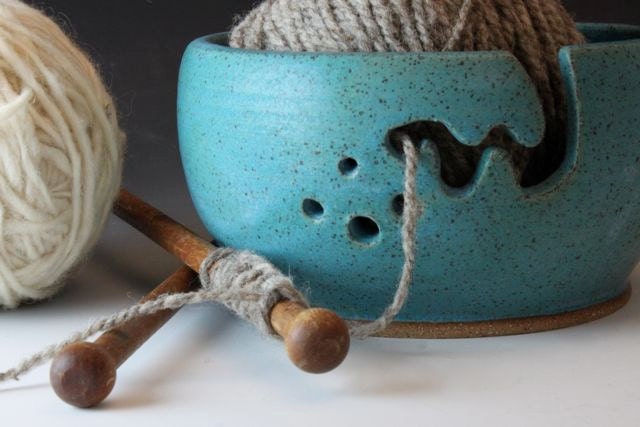 And while we are on the topic of knitting, I wish I would have known to make a yarn bowl back in high school pottery class. It would help much with my knitting now.



Also, knit graffiti=awesome. (The Yarn Co)